Clinical:
Sensititre® YeastOne® (Part #YO2IVD)
If you have been utilizing the YO2V format, you should have received a letter in October 2010 announcing the discontinuance of this format, and the new YO2IVD format. If you did not receive this announcement, please contact TREK Customer Service at this link. Please click here to view a copy of the announcement.
For more information on the YO2V format, please click here.
*Note: this change does not affect the YeastOne YO9 format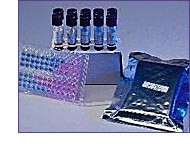 Colorimetric alamarBlue agent — Provides reliable, easy and consistent endpoint determination with visual reading or with SensiTouch®


Four antifungal agents — Yields low cost per test compared to traditional macrobroth dilution tests for Candida sp.


In vitro diagnostic label — Allows technician to perform FDA cleared susceptibility tests in house


Two tests per plate — Allows end user to perform quality control on the same plate


24-hour incubation — Ensures quick and appropriate patient intervention


Individual packaging — Allows laboratory to test one plate at a time with no waste


Inclusive on scale QC ranges — Provides immediate quality assurance of testing methodology


24 month, room temperature storage — Eliminates inventory control concerns


For In Vitro diagnostic use
Antifungal
Dilution Range µg/ml

---

Voriconazole
0.008-4
5-Flucytosine
0.03- 32
Fluconazole
0.25-64
Caspofungin
0.015-8
Itraconazole
0.03-2